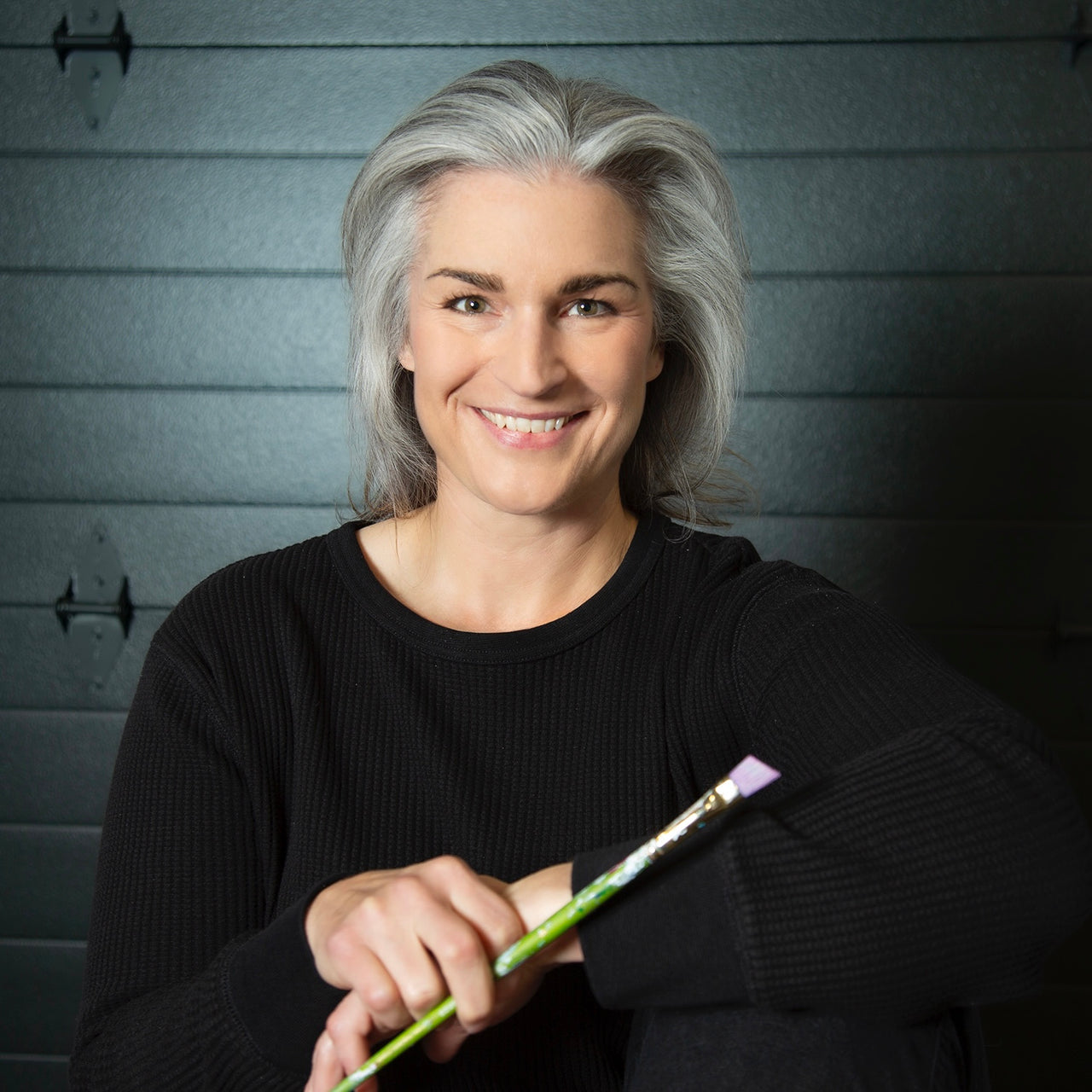 Thanks for Dropping By!
My name is Mary-Jo Lough and I am an abstract artist based in Calgary, Alberta, Canada. My work is a visual representation of my experience as a neurodivergent individual with ADHD.  I utilize pattern and line to harness a bold and chaotic background. The give and take between complication and clarity are indicative of how I process the world.  When I paint, the clutter of life disappears, and order is created. 
I am open for commissions and absolutely love working with clients to create a piece they resonate with deeply. If you enjoy my style but can't find something that fits you, please reach out so we can collaborate!
Click below to get to know me better.  
learn more about me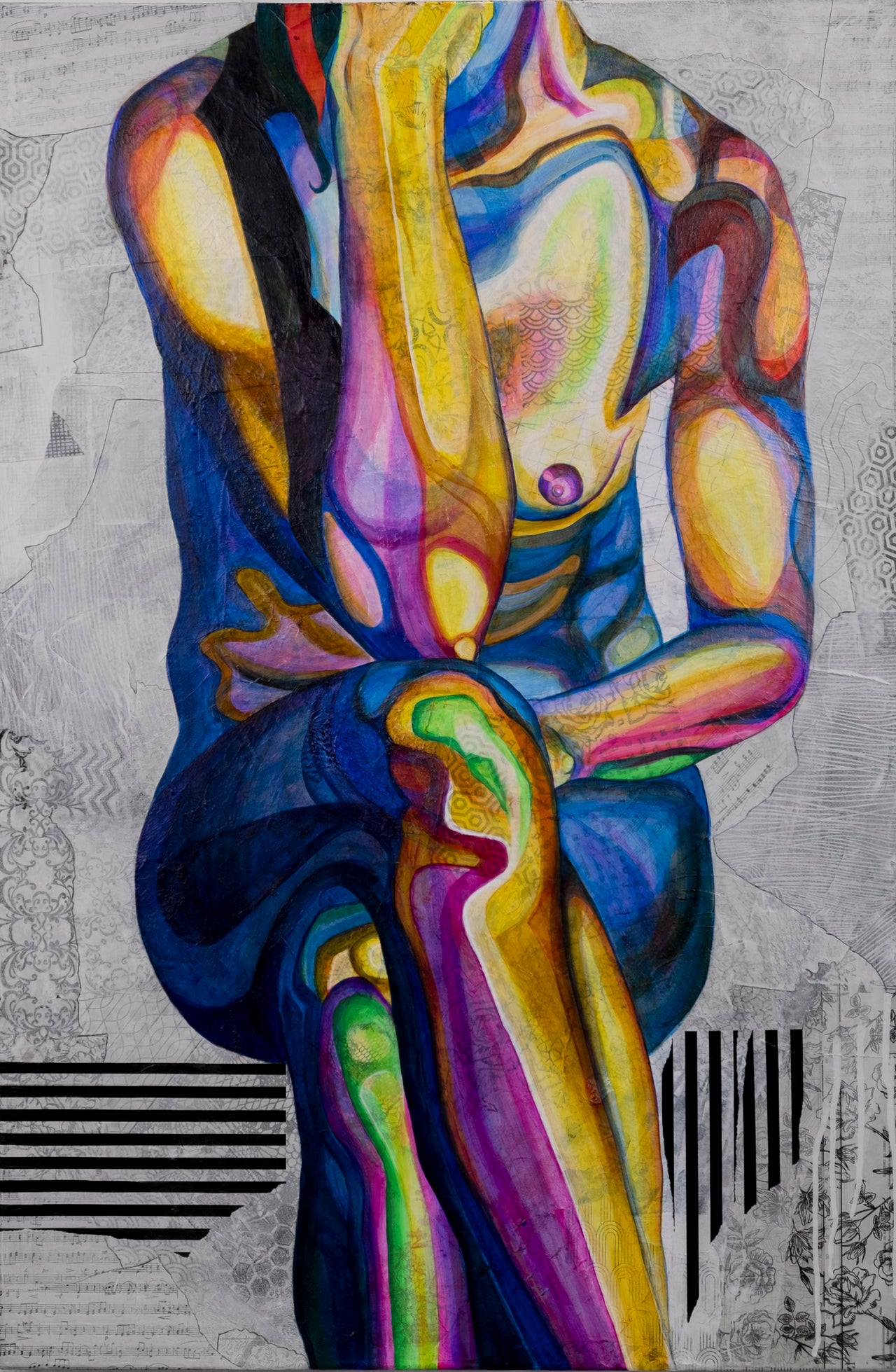 The Body Project
This collection was a long time in the making. KellySzott, an amazingly talented photographer, and I teamed up to create this body of work.
Celebrate body neutrality, as we embrace all bodies as beautiful.   THE BODY PROJECT acknowledges the power, vulnerability, and unwavering resilience that define each of us.
Learn more about the origin of this collection and my personal journey by clicking here.
see the collection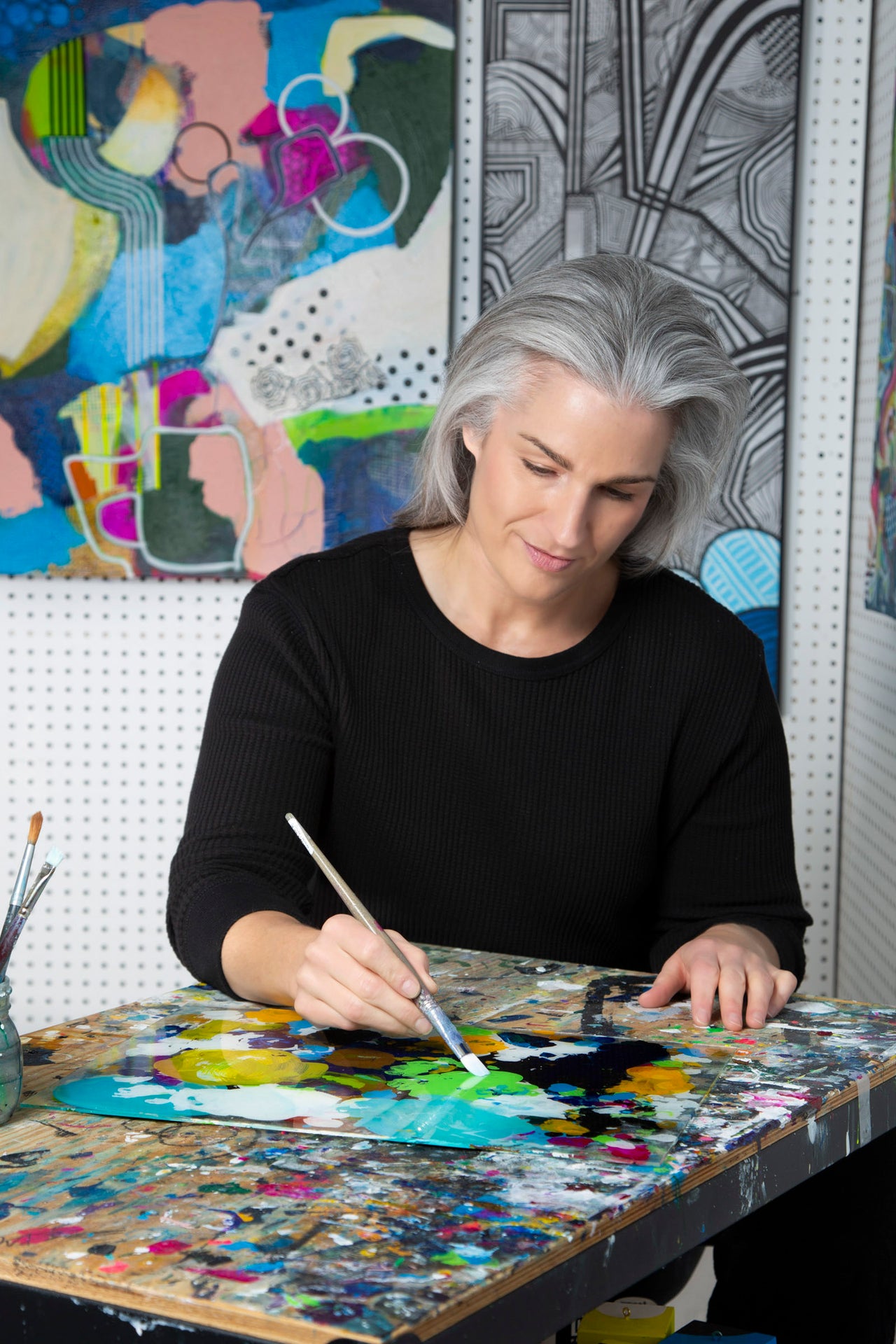 Viewings & staying up to date!
Here's me in my happy place, working away in my new studio at the 500 Collective in SE Calgary. To stay up to date on upcoming events at the 500 Collective subscribe up for email updates by clicking on the button below.
Currently, I offer in-person and virtual viewings of my work. Please feel free to call or email me to set up a time. As mentioned above, my studio is in Calgary, Alberta - but I do ship worldwide!
subscribe
The littles

Sometimes you need that small pop of colour to bring joy into your powder room, gallery wall, or perhaps your work space.
Blog posts
'The Body Project,' intertwines personal narratives of body positivity and neutrality. Join me for a journey through abstract expressions inspired by volunteer models, we'll unravel the distinction between embracing our bodies with love and adopting a more neutral perspective. Through vibrant brushstrokes, texture and layers, we'll explore the powerful evolution from constant self-critique to a balanced appreciation of every form.

Read more

One of the pieces I created shortly before my mother passed away featured a butterfly landing on a flower.  For some, the butterfly is a symbol of hope and transformation.  After she passed, everywhere I went, butterflies seemed to follow me. They would flutter around me and even land on my shoulder to accompany me during long walks. 

 The fact that my work resonated with someone who had experienced the same phenomenon was incredibly touching and validating. This has reminded me that art has the power to challenge our assumptions and beliefs, broaden our p

erspectives, and inspire us to think and feel differently.

Read more

I know this sounds very "woo woo", and I agree.  I have always shied away from the "New Age thing", however, I am realizing that by taking that route I have shut myself off from potentially very profound experiences.  I have denied myself participating in true connection with others, and to an extent, with myself.  With that being said, I am going to continue to undertake more "woo woo" things and attempt to remain open to what surfaces from them.

Read more